With Mission Managed SCADA, you can:
Install and deploy RTUs in a morning
Monitor water/wastewater from anywhere
Gain visibility to quickly identify issues
Control the system to increase performance
Simplify compliance reporting
Increase efficiency while reducing cost
Optimized for the Water and Wastewater Industries
Mission-managed SCADA is simply a better approach. It works out of the box—the first time, every time. Traditional SCADA for water/wastewater requires users to build their own proprietary system. That means going through the specification and bidding process, then managing the engineering, construction, and debugging of a new technology. Mission remote terminal units (RTUs) are designed for the specific purpose of water/wastewater monitoring. By including only the necessary features in a single package, Mission is able to keep the cost low, minimize security vulnerabilities, simplify installation, and maximize reliability.
Setting up the new system is easy as 1-2-3:
Users fill out a few simple forms, and Mission staff will set up the web portal, label the inputs to RTUs, and configure the call-out list.
For the installer, Mission technicians are available to discuss installation best practices and help test inputs before a unit is put into production.

With minimal training, users can adjust virtually all system parameters from their web portal using any device. Training webinars are provided weekly to familiarize new users—at no additional charge.
---
Included Out of the Box:
A SCADA system that's up and running in a few hours—no programming required
Purpose-built field RTUs with the features already built in
Data access via web-based HMI, optimized for computers, smartphones, and tablets
Reports, graphs, and data customized to the customer's unique needs
Highly flexible, customized alarm scheduling
A system that utilizes the data of most cellular networks for enhanced reliability—with all data charges included in the annual fee
A single point of contact for any issues or maintenance needs regarding the new system
Predictable cost of ownership with technology obsolescence and price stability guarantees
Not Required:
Maintenance and license fees that spiral up year after year
Complicated radio path studies, antenna towers, and network maintenance
Vulnerable and expensive phone or fiber lines that are easy to cut and complicated to repair
The headache and hassle of building and maintaining a traditional SCADA environment
Bedrock Data Protection Worthy of National Infrastructure
Mission protects customer data at every step—from RTU to end-user. Extensive security measures are designed to reinforce customer peace of mind and cover the entire cyber and physical security spectrum.
Trust Security to Mission
Cellular communication reduces the risk of interception at the RTU, due to the complex modulations and the spread spectrum nature of GSM, CDMA, and LTE technologies. With traditional private radio and wireless Ethernet-based SCADA systems, users have to implement encryption on their own. Many private radio-based systems are unencrypted, and point-to-point wireless Ethernet WPA/WEP standards are notoriously easy to circumvent. The beauty of Mission-managed service is that security issues are outsourced to the cellular provider and the professionals at Mission, so users can focus on what they do best.
Defense-in-Depth Security Strategy
The Mission defense-in-depth security strategy concentrates on layering security measures into the system. The system is monitored from several perspectives so Mission engineers can immediately identify anomalies. Some of the security layers include:
Firewalls configured to minimize entry points and require high levels of validation
Virtual private networks (VPNs) used to secure the constant connections
Antivirus and anti-spam tools to block malware
Industry-standard best practices pertaining to configuration and maintenance on all tools and subsystems
---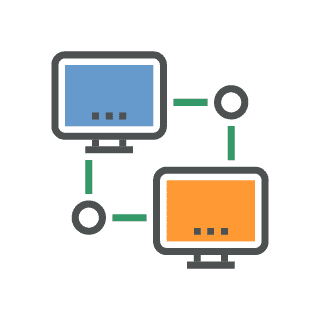 RTU Connectivity
The Mission RTU is purpose-built for specific tasks and is designed to accept very limited protocols.
The RTU operates without Windows or Linux operating systems and the accompanying security vulnerabilities.
The RTU uses an IP address assigned within a private range, and it cannot accept an outside connection.
Over-the-air data is encrypted with two algorithms—one at the application layer and one at the wireless carrier level.
Once encrypted data reaches the cell towers, it is forwarded to Mission servers over encrypted VPNs.
Cellular Data
Mission-designed RTUs send and receive data efficiently.
In the event of a runaway sensor, Mission Technical Support will help resolve the issue to protect data integrity.
All charges for cellular data are included in the annual fee with no separate overage charges or early termination fees.
Mission buys airtime from cellular carriers, aggregating it across thousands of RTUs. With over 30,000 RTUs in the field, Mission is the largest purchaser of cellular data airtime in the water/wastewater industry.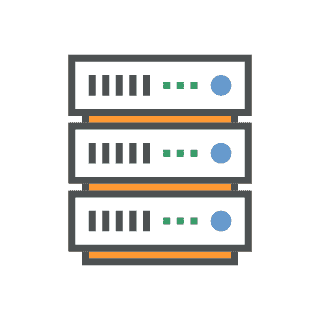 Secure Servers
Mission servers are housed in a 370,000 sq. ft. facility with a dual reinforced roof featuring a 125 mph wind rating.
The facility has a single point of entrance with data center floor and secured areas requiring card key and two-factor biometric authentication.
Security guards are on-site 24-7-365 with active patrols both inside and outside the facility, while over 100 closed circuit video cameras cover the interior and exterior of the building.
Power supply protection includes:
Four independent redundant power feeds
Three unique uninterruptible power supply (UPS) systems that deliver protection to the data center floor, including a backup generator capacity for each system
Approximately 114,000 gallons of on-site diesel fuel that can provide three days of power for the data center at full capacity
Fire protection includes:
Very early smoke detection apparatus (VESDA) throughout the data center
Pre-action dry pipe system that requires alert from two sensors
Smoke sensors above raised floor
FM200 fire suppression used in transport room
Facility engineers are on-site and available by pager—trained to control and maintain all critical facility components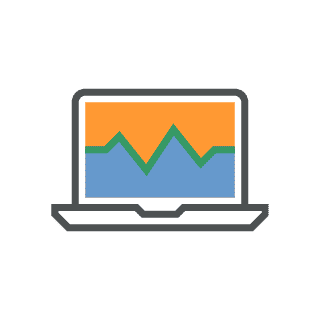 Web Access
Access to customer data is provided through a 2048-bit transport layer security (TLS) protocol.
All activities are logged and monitored. Repeated failed logins are blacklisted by IP address.
Access from outside the U.S. and Canada is automatically flagged for review.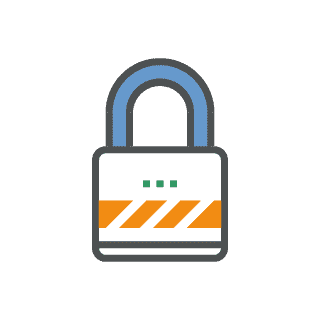 Inside Threat Mitigation
Mission offers best practices to help customers reduce the threat from either intentional or negligent security lapses by employees.
Mission provide four levels of user rights: Public, Read-only, Admin, and Superadmin.
Mission recommends that clients assign a Superadmin to maintain credentials for all users and that passwords are changed every six months.
Guaranteed Price Stability
Mission will not increase the annual service fee more than the rate of inflation. Period. No one else in the industry offers this pledge. It is called predictable cost of ownership, and  this guarantee has been provided to all Mission customers since the company founding in 1999.
Low-Risk Field Hardware
Mission also guarantees affordable replacement hardware to protect the customer's long-term investment. After the one-year hardware warranty expires, Mission pledges a low-cost replacement parts commitment. Simply stated, the cost of main circuit boards or radios will not exceed $250.
---
To read more about business guarantees,
download the Managed SCADA Brochure
.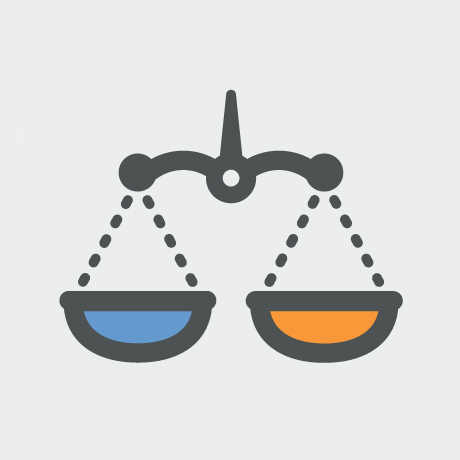 Mission Performance is Guaranteed Year After Year
Customers never have to worry about technology obsolescence with Mission. When new hardware and service improvements are announced, customers utilizing Mission-managed service will have the opportunity to upgrade previously installed equipment to the latest offering.
Technology Guarantee
Mission guarantees that the radio telemetry technology will be available to customers as long as they use Mission service. If the original installed radio telemetry technology becomes unavailable or unusable for any unit then at its sole expense, Mission will provide hardware to replace the non-performing radio telemetry module hardware.
Our Services
Learn how our services will put you in the center of your SCADA universe. From notifications and reports to 123SCADA.com to full technical support, our services ensure we deliver on the promise of a new and better way to SCADA.
Services Tour