With Mission Services, you can:
Set alarms to maximize both visibility and productivity
Utilize a revolutionary interface to build system notification rules on your terms
Access your system from anywhere on almost any device
Stay aware of what's happening through constantly streaming system data
Develop a reporting profile to meet the unique needs of your department
Rely on skilled technical support to resolve issues quickly and keep you operational
Alarms Acknowledged in Less than a Minute
Our system quickly dispatches alarms to notify you of issues with your pump stations, lift stations, wells, booster stations, PRV stations, and more. This helps reduce power usage, pump wear, and overtime. Our notification capability scales on demand to keep pace with our installed base. The system enables you to create simple or complex call-out schedules. Real-time alarms are delivered via phone call, text message, email, fax, pager, and even to your existing HMI. Alarms can be acknowledged via all methods—except fax—with a toll-free number provided for alarm acknowledgment. Need complex time-of-day or day-of-week scheduling? No problem. Conditional alarm rules can be set up by Mission staff.
From an intuitive web interface, you can:
Set up your address book of alarm recipients and your alarm call-out schedule
Use our call playback feature to listen to recordings of alarm call-outs, eliminating any questions regarding received alarms
View who has responsibility for each issue presented
Access alarm notification outcomes to ensure every issue is addressed to your satisfaction
Eliminate repetitive alarms through our nuisance alarm reduction features
Drive the Entire System From the Palm of Your Hand
Our state-of-the-art 123SCADA web portal automatically adapts to large monitors, tablets, and smartphones. The new dashboard window conveniently displays current information. No manual refresh of windows is required, as your data efficiently streams to your browser in real-time. Open multiple windows for a control room effect—with customized desktops that can be saved and called up on demand. Interact with graphs using your mouse wheel or touchscreen. You can access all historical data from the time of RTU installation. If you are more comfortable with our legacy web portal we offer a "classic view" that incorporates all of the modern conveniences of 123SCADA but has menu navigation similar to the old site. With a web-based interface, there is no software to install and no need to keep track of software licenses. A customizable overview map shows all your units at a glance with more than 50 reports, data views, charts, and graphs optimized for the sensors and features of the remote terminal unit (RTU). All historical data is available for comparative analysis or download to a spreadsheet with powerful analytical tools available, such as supergraph. And all systems are managed, hosted, and enhanced by Mission.
---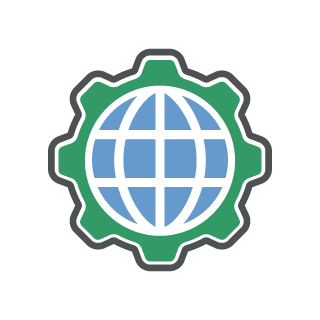 Current Status
Upon login, the main map page displays all your units on a local, customizable map. Clicking on the RTU icons displays additional information such as levels, pressures, and flows. Color codes are used to reflect alarm states, faults, or items of interest, and animated icons show pump running status information delivered from real-time units.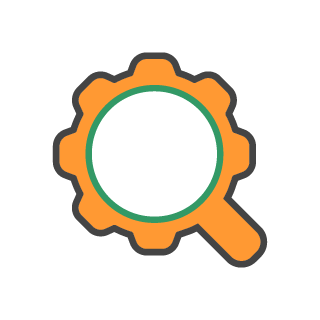 Real-Time Viewer
This desktop application, launched from the web portal, allows you to watch streaming data from RTUs in an HMI-like view. Review pump starts and stops within seconds of occurrence and see graphs of levels, pressures, or other instrument values updated in real-time. If your familiar with the RTV application you'll be pleased to know that 123SCADA does all of this and much more.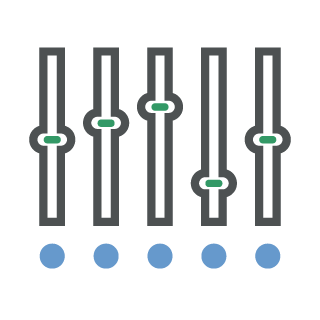 Settings
Update alarm thresholds, analog scaling, and other configuration settings at the job site or from the convenience of your office through our desktop or mobile platforms.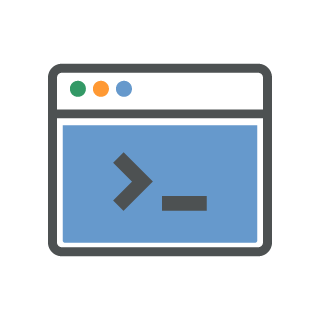 Commands
Models M110 and M800 feature three output relays that can be controlled from the web portal with the appropriate password. Use these to manually command pumps or open and close valves. Real-time units can be automated via digital intertie, where a change of a digital input at one location will initiate a relay change at another. Use our optional Tank and Well Control Package to automatically close relays based on an analog value at another location. An optional analog output board is available for setting remote variable values, or with RTUs mirroring one analog value to another location.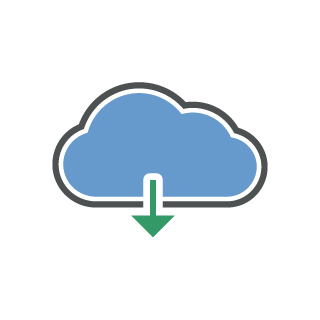 Why SaaS?
Mission combines Software as a Service (Saas) with purpose-built hardware to provide a highly reliable and cost effective turnkey system. SaaS enables more features with less effort at a substantially lower cost compared to in-house development. SaaS is ideal for applications that are repeatable, like collection system monitoring and smaller water systems.
Mission engineers design the electronics and author the software—we are in full control. No effort is required on your part. Data is presented over the web and enhancements are provided system-wide. We are able to provide a reliable, managed service specialized for the water/wastewater industry by combining standardized field hardware, national cellular data networks, and full-featured SCADA into a single solution.
On Demand Reporting
Access sophisticated data honed into intuitive reports and graphs to provide visibility across your entire water/wastewater landscape.
A few examples of what you can do with Mission reports:
Compare pump station flow with local rainfall to study inflow/infiltration
Reduce wear and tear on your pumps by analyzing pump runtimes for anomalies
Track site access for maintenance records
Record chlorine residual for compliance reporting
Ready-made reports and data folders include:
Alarm, alert, and dispatch logs with easy access to call recordings
Pump information: runtime, start, alarms, daily, monthly, variance (displayed in tables and graphs)
Digital data
Analog data (displayed in tables and graphs)
Flow data
Rainfall from National Weather Service or local tipping bucket (tabular data and graphs integrated with other reports such as pump runtime)
Specialty reports—combined sewer overflow/sanitary sewer overflow (CSO/SSO), Safe Water Drinking Act (SDWA), chlorine, and more
Engineering reports—capacity estimator, volumetric calculations
Weekly management reports for overflow system performance
Disabled inputs reports
Site access reports—electronic keys
Website access—by user and IP Address
Unit health—check-in history, cellular connection history, voltage reports, solar data
Real Support—Not a Call Center on Another Continent
With Mission, the people who answer your call are technical experts on our products and services. If for some reason they cannot immediately address your request, the people who designed and built the system are readily available. Talk directly with our technicians or use the ticket section of the web portal—it's your choice. Mission maintains a team of technicians for live telephone technical support from 8a.m.–6p.m., Eastern time. After-hours support is always available on a responsive callback basis for emergencies—at no additional charge.
Value Proposition
Learn how Mission Managed SCADA enables you to gain complete system monitoring right from your personal device.
Value Proposition Tour