MISSION manufactures turnkey, wireless monitoring and control systems for municipal water and wastewater systems.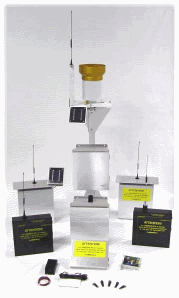 Traditional SCADA systems required construction of a private radio or phone line network to carry remote sites telemetry data. MISSION's RTU's interface normal input and output functions with digital cellular networks to provide RTU functionality while sharing spectrum resources with other (non-telemetry) users.


All MISSION systems include:
♦ Two Secure Web Sites
♦ Site Access Logs
♦ Analysis and Alerts
♦ Alarm Message Delivery
♦ Management Reports
♦ Graphing and Display Software
♦ Maintenance Logs
♦ Pump Runtimes and Starts
Because of the numerous field hardware features and wireless communication options, there are many industrial applications as well. MISSION systems are very affordable, easy to install, simple to use and remarkably reliable. We have hundreds of customers with thousands of installed units.